​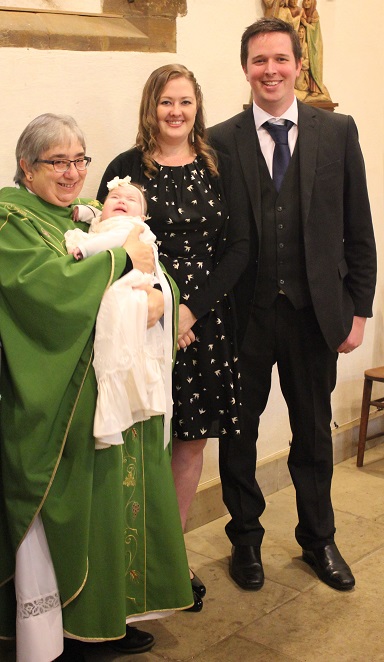 It's a christening...
... and a baptism
If you are thinking about having your child christened, congratulations on their birth, whether it was very recent or a little while ago now. For most of us, the arrival of a child is a very special time in our lives, and we want to celebrate it with our family and friends. Here at the Kingsthorpe team, we would love to help you mark this special occasion and help your child take his or her first steps on an amazing journey of life and faith.
​What happens at a christening?
At a christening your child will be baptized with water. This is the heart of your child's christening.
There are several special moments in the service:
The priest will pray for your child and for all those who will support them in their path of faith.
You and your godparents will make some important promises for your child.
Everyone present will promise to continue supporting your child from this moment on.
A special oil will be used to make the sign of the cross on your child's forehead. It's a significant moment, as it shows that God loves your child and will be with them on their journey of life.
Water, which is blessed in the church's font, will be poured over your child's head by the priest. This is your child's baptism.
Everyone present will welcome your child into God's family, the church.
A candle will be given to your child when the priest says, 'Shine as a light in the world to the glory of God.'
​​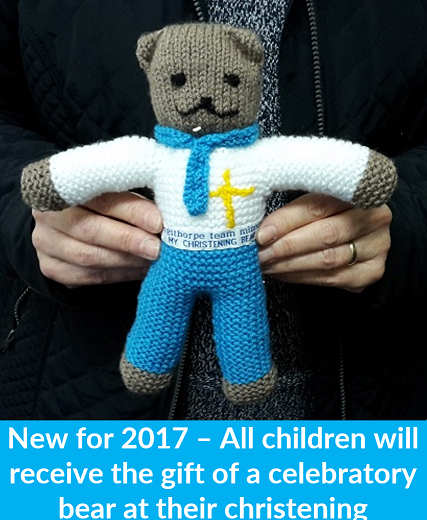 Baptism marks the start of a lifetime of discovering more about love, faith and hope - a wonderful moment to celebrate. Here at the Kingsthorpe team, we are happy as a church to support you, your godparents, family and friends on this amazing journey.
Baptisms can take place in the main 10am Sunday service in any of our three churches, or in a separate 12 Noon Christening service on the 1st or 4th Sundays of the month at our St. John the Baptist church.
​How to arrange a christening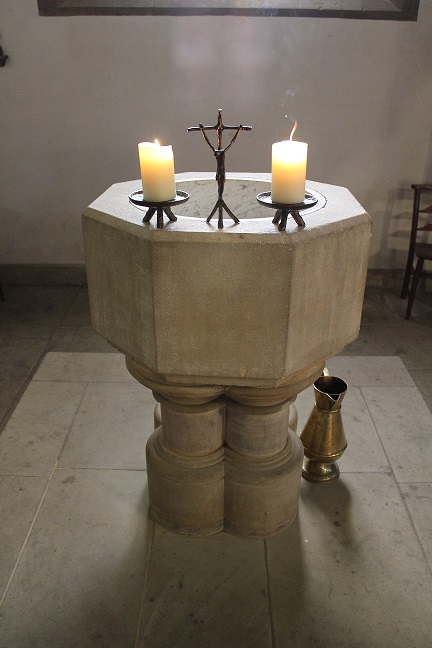 If you have any questions or would like to arrange a christening service for your child at one of our three churches, please come to our Baptisms & Weddings Surgery at St. David's Church Office on Eastern Avenue South, Kingsthorpe, NN2 7QB. The surgery is held on the 1st Tuesday of the month 6.30 - 7.30 pm. No surgery on Tuesday 3rd January 2023.
If you are interested in being baptised as an adult, please contact the team rector.
For more information on christening services in the Church of England, and for ideas on how to nurture your child's journey of life and faith, please follow this LINK.
If you want to check which is your parish church, please follow this LINK.
Jesus said,
​'Let the little children come to me, and do not stop them.'
​Matthew 19:14 (NRSV)