With you every step of the way...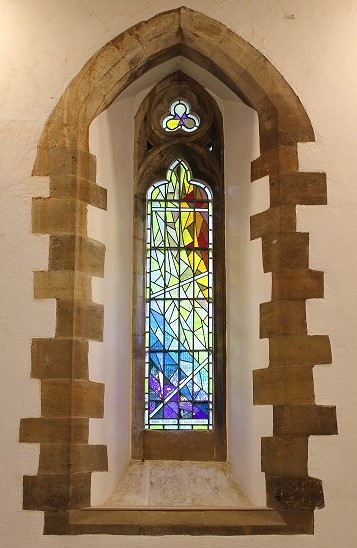 We know that the death of a loved one is a painful and difficult time. We are here to support you on your journey of grief and sorrow, and to help you plan the funeral in a way that is most meaningful to you, helps you to say goodbye, honour the life of the person who has died, and commend them to God's safekeeping.
Everyone who lives in the Parish of Kingsthorpe is entitled to have their funeral service in one of our churches or to have their funeral conducted by one of our priests in the Kingsthorpe cemetary chapel or at the Counties Crematorium.
We can help you choose fitting music, hymns, Bible readings, prayers and tributes, and we will be there for you in the lead up to the funeral and after the service, for as long as it's needed. We will work closely with your funeral director so that all will go smoothly on the day.
How to arrange a funeral
If you would like the funeral to take place in church or be conducted by one of our clergy, please ask your funeral director to contact us as soon as you have a date in mind. Once this has been confirmed with us, one of our clergy will call you to arrange a visit to talk to you about your loved one and plan the service.
More information
If you have any questions about arranging a funeral in church or would like to talk to someone following the death of a loved one, please contact the team rector (St. John the Baptist or St. Mark) or the team vicar (St. David).
For more information on Church of England funeral services, please follow this LINK.
​Jesus said,
​'Do not let your hearts be troubled.
Believe in God, believe also in me.
​In my Father's house there are many dwelling places.
​If it were not so, would I have told you that I go to prepare a place for you?'
​John 14:1-2 (NRSV)